We all need someone in our lives that we can call "My Person."
This idea of "my person" grew out of a saying Carolyn and I have: "thank you for being my person." I am not quite sure when we first started saying it, but it has become a powerful synonym for "I love you."
We all need and deserve that special connection to someone who will walk alongside us and sometimes to carry us through life. Recognizing who your person is for you might not be that clear. We all have people we trust implicitly, but trust alone might not be the sole measure or ingredient for your person. So how do you know? Here are some questions you can ask yourself:
Who would you call if you were in trouble anywhere in the world and allowed one phone call to save yourself?
Who drops everything to help you whenever and for whatever?
Who could you tell your deepest darkest fear without being judged?
Who could you ask for a hug for any or no reason?
For us, being "my person" is the recognition of an unparalleled level of trust and loyalty. It's a person you can reveal yourself to fully and be accepted nonetheless. It's a person who is ever your champion and always has your back no matter what. It's a person whose presence elevates you and whose absence is always noticeable.
Keep in mind that this is not an exact science. Most often realizing who your person is just comes down to a gut feeling; when you know, you know. We all need our person, but they need us just as much. This month, as we celebrate Valentine's Day and the power of love, I encourage you to reach out and tell them what they mean to you. Say "thank you for being my person." I promise you will not be disappointed.
If you Need Help, It Would Be Our Pleasure...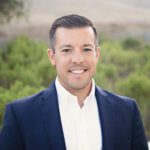 Kevin Snyder is a husband, father, and an Orange County estate planning attorney and elder law attorney. He is all about family and has a passion for educating his community. He enjoys helping people protect what matters most and inspiring them to be the best versions of themselves they can be.