Many of us will be visiting aging parents and other family members this week for Thanksgiving.  Some may have very obvious health needs, while others it might not be so obvious.  Our older relatives might be too proud to ask for help, too private to share challenges, or simply be unaware or ill equipped to handle the realities of their aging. Have there been any new health challenges or diagnoses?  Are you noticing possible dementia? Would it be helpful for them to have some additional assistance or connection to resources?  What can you do in advance or your visit to help prepare aging family members? Here are some things you can do to prepare for your time with them so that you can ensure they receiving the care they need and maintain their dignity.
If you Need Help, It Would Be Our Pleasure…
Schedule a Phone Call for Later
Subscribe to Our Newsletter for More Tips
---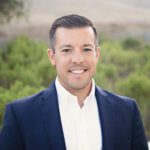 Kevin Snyder is a husband, father, and an Orange County estate planning attorney and elder law attorney at Snyder Law, PC in Irvine, California. He's all about family and passionate about estate planning, elder law, and veterans. He founded Snyder Law to help families from Orange County, Los Angeles County, and Southern California plan to protect what matters most: their loved ones, their dignity, and their legacy.