Estate planning is incredibly important for all parents, as it allows them the opportunity to make very difficult choices. It provides the chance to determine who will raise your minor children if you can't, what money will be set aside or used for their upbringing, and even what money will be used to support them as adults. Each of these choices can become even more difficult when the child has disabilities, especially if he or she is receiving some type of government assistance. This is where working with a qualified attorney experienced in special needs planning in Orange County comes into play.
Special needs planning attorneys are familiar with the most common choices faced by parents of children with disabilities and can offer advice and suggestions on how to plan for that child's care. They also understand the ramifications of receiving an inheritance when it comes to eligibility for government assistance. Here in Irvine as in other places across the country, planning tools such as a "special needs" or supplemental needs trust may need to be set up a very particular way in order to meet government standards and allow for the continuation of other benefits.
However, special needs planning is not just about maintaining government support. It also protects the disabled individual from lawsuits and other debts, as the trust cannot be seized in order to pay these. This protects the trust and the individual who relies upon it for his or her ongoing care.
An attorney experienced in special needs planning in Orange County will be familiar with how local, state, and federal laws interact in order for parents to put together a plan that best protects their child. It is highly recommended that you seek out a lawyer who focuses on special needs trust planning. He or she will help set up your child's trust as well as explain all the details such as how a trustee will manage the assets for the beneficiary.
If you'd like to learn more about planning for a child with disabilities and the specific options that may be best for your family, we invite you to contact our Irvine special needs lawyers at (949) 333-3702 to schedule a consultation. We'd be happy to sit down with you at your convenience and help you begin the process of mapping out a plan that provides your child with protection and peace of mind for the future.
Do You Have Any Questions?
Schedule a Phone Call for Later
Subscribe to Our Newsletter for More Tips
---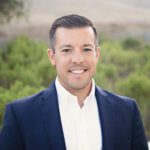 Kevin Snyder is a husband, father, and an Orange County estate planning attorney and elder law attorney at Snyder Law, PC in Irvine, California. He's all about family and passionate about estate planning, elder law, veterans and teaching others how to protect what matters most: family, dignity, and legacy. Snyder Law helps parents from Orange County, Los Angeles County, and the greater surrounding Southern California area.