During the early stages of Alzheimer's Disease, Parkinson's Disease, or other age-related dementia, your mom or dad will likely need help managing his or her financial and personal affairs. If your parent already has a Power of Attorney or Advance Healthcare Directive (i.e. a Medical Power of Attorney) in place, a new diagnosis of dementia should cause you to take a fresh look at those documents, especially if they do not reflect your parent's current wishes. If your parent does not have designation documents in place, now is the time to create them with an Orange County elder lawyer if your parent's doctor determines that he or she is still competent to sign legal documents.
Creating a Power of Attorney
A Power of Attorney allows your parent name an agent, usually you as the adult child, to act on his or her behalf in financial matters. This document can give you the authority that you need to write checks for your parent, deal with banks, or access any benefits necessary to pay for care. Keep in mind, however, that there are different types of Powers of Attorney documents that take effect based on the wishes of the creator. A qualified Orange County elder lawyer who specializes in estate planning and elder law can help you make the right choice.
Creating an Advance Healthcare Directive
An Advance Healthcare Directive is a legal document that your parent can use to name someone whom they trust to speak to doctors and make healthcare decisions on their behalf at a time when they lack the mental competence or capacity to do so for themselves. This comprehensive document will also list out your parent's instructions and wishes concerning long-term care and end-of-life care.
If your parent has an older Healthcare Directive in place, take the time to review the document with him or her since feelings on end-of-life care may have changed following a new diagnosis. It's also critical to update this document if any of your parent's agents (most likely a spouse) have already passed away.
Again, your parent will still likely be mentally competent in the early stages of the disease, so be sure to talk openly about any medical wishes he or she has to ensure that the documents line up with such requests. This allows you to be clear on his or her requests and what you need to do to ensure those wishes are fulfilled. For an example of how to approach this conversation, click here.
If you would like to learn more about creating designation documents for a parent who has early-stage dementia, Parkinson's Disease, or Alzheimer's Disease, or if you'd like to have your parent's current designation documents reviewed to make sure they are still appropriate for their current situation, please contact our Irvine estate and elder law office at (949) 333-3702 to schedule a Strategy Meeting.
Do You Have Any Questions?
Schedule a Phone Call for Later
Subscribe to Our Newsletter for More Tips
---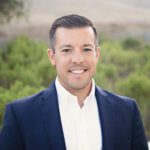 Kevin Snyder is a husband, father, and an Orange County elder law Orange County estate planning attorney and elder law attorney at Snyder Law, PC in Irvine, California. He's all about family and passionate about estate planning, elder law, veterans and teaching others how to protect what matters most: family, dignity, and legacy. Snyder Law helps parents from Orange County, Los Angeles County, and the greater surrounding Southern California area.