If you've set up a Revocable Living Trust, congratulations! As an Irvine will and trust lawyer, I assure you that you've taken a very important step in protecting your assets and your family in the event you become incapacitated or pass away.
However, just because you've completed this important step does not mean that you are done with "trust planning" forever. There may be times in your life where your trust will need to be amended or updated to ensure that your wishes are followed and that your trust document works as planned. Estate planning is never a "one and done" experience, and you'll want to take caution to avoid these common mistakes that often cause trusts to fail when they are ultimately needed.
Mistake 1: Not Updating Your Trust
Your trust and the rest of your estate plan are only as good as the goals and circumstances they were based on. There's a reason trusts are sometimes referred to as "Living Trusts." They are living documents that should change with your life. Consider that your family situation, your wishes, and the assets you own will look much different at 70 than they did at 30. Not to mention, the law is constantly changing, and your documents need to be amended to ensure that they reflect such changes. All of these circumstances will have an impact on your plan, and if your plan doesn't keep up with your needs, your family could face unnecessary expenses, hassles, and frustration.
Mistake 2: Not Owning Assets Correctly In The Name Of Your Trust
If your assets are not owned properly in the name of your trust, your entire estate plan may be worthless. At best it will not work the way you intended and will create unnecessary work, time delays, costs, and added grief for your loved ones. It may even force your loved ones into probate court to deal with assets that were not titled properly, which is a scenario you likely wanted to avoid by creating a trust in the first place!
The best way to ensure this doesn't happen to your family is to ensure your trust is funded properly. Watch this video to learn more about the trust funding process. Another great rule of thumb is to take a fresh look at your trust every time you buy or sell an asset (and especially when you refinance real estate) to ensure that it's titled properly and will be protected by the trust.
Mistake 3:  Thinking Your Trust Will Protect Assets If You Are Sued
Many people who create a revocable living trust assume that their assets will be protected if they were ever sued. However, assets held in a revocable living trust are treated the same as any other assets that are in your name and are available assets exposed to the liabilities of a lawsuit against you. That means if you are sued and a judgment is rendered, a lien can be placed against your home or other vacation or rental properties you own, or you may be forced to sell other assets to satisfy the debt.
California does have a robust homestead exemption in comparison to other states, but it only protects a relatively small portion of equity in your primary residence ($75,000 for a single person, $100,000 for a couple, or $175,000 for those who are disabled or elderly). Also, the homestead exemption does not protect other properties or assets you may own. That's why it's critical to work with an estate planning attorney who will not only evaluate your goals and risk exposure now, but also help you create a plan with the future in mind so that you can utilize alternative options (such as creating a LLC or an Irrevocable Trust) to minimize that risk now or create "triggers" within your planning so that you and your family can be protected in the event of a lawsuit against them in the future.
If you created a revocable living trust in the past and you're worried that you've made one of these mistakes that may cause your plan to not work as you'd like, our Irvine will and trust attorneys are here to help you. Simply call our law firm at (949) 333-3702  to schedule a consultation.
Do You Have Any Questions?
Schedule a Phone Call for Later
Subscribe to Our Newsletter for More Tips
---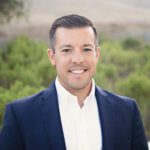 Kevin Snyder is a husband, father, and an Orange County estate planning attorney and elder law attorney at Snyder Law, PC in Irvine, California. He's all about family and passionate about estate planning, elder law, veterans and teaching others how to protect what matters most: family, dignity, and legacy. Snyder Law helps parents from Orange County, Los Angeles County, and the greater surrounding Southern California area.