As an Irvine estate planning lawyer, it's easy to see why so many people put off creating their trusts. After all, no one really wants to think about their own death, let alone prepare for it. In reality, though, preparing by creating a trust is exactly what we should all be doing. There are plenty of reasons to consider, and any reputable trust lawyer will be able to go through the list with you to ensure that you are protecting your assets and the people you love.
Despite not wanting to think about death, the reality of it is inevitable. If you have not prepared by creating an estate plan that involves trust planning, then you are risking both your own wishes and the outcome for those you love.
If I Don't Have Very Much, Then Do I Even Need an Estate Plan?
The main purpose of estate planning is to protect what matters most: your family and those you love.  Sure, money is involved in the equation, but it's not the central focus. Therefore, how much you have or your financial net worth should not be the measuring stick over whether you establish an estate plan.  This may be especially important for parents.
If you haven't put together your trust and integrated it with other important estate planning, then your children's future can be in serious jeopardy. For example, you may assume that your property would simply pass on to your kids, but the courts may have other ideas. Additionally, other family members may step in and take things that you intended for your children, or your children may end up fighting over it themselves. Indeed, sometimes it's the "little" sentimental things that are the seedbeds for sibling fallouts and estate litigation. You can read more about the impact of the "little things" in your planning here. Lastly, in California, if property ends up passing through probate it becomes extremely expensive, time-consuming, and burdensome (watch our video for more on the pitfalls of probate).
The most extreme example, however, likely comes along with guardianship. In order to ensure that your children are raised in the fashion you deem appropriate, you need to specify their guardians. This traditionally has been done through a will, but it is even better to develop a system that will protect your kids not just in the event of your death, but no matter what emergency situation arises.  The best way to make sure your wishes are known is to work with a wills and trusts lawyer now before the issue is completely out of your hands.
Doesn't Everything Pass to My Spouse and Kids Anyway, So Why Do I Need an Estate Plan?
Some Orange County residents feel that they don't need any estate planning simply because they are married. They assume that if they were to die, their assets, property, children, etc. would automatically pass to the spouse. In many cases, this is not true, as others may have a legitimate claim to an inheritance when no estate plan exists.  It is heartbreaking to know that your spouse or children may not be the beneficiary of those things you most want them to have. In addition, without a good estate plan that incorporates creditor protection and oversight, the financial future you might wish to provide for you spouse and children is not protected.  It could easily be decimated by a lawsuit or a later divorce or simply misspent because of immaturity, negative influences, or substance abuse.
Won't My Spouse or Children Be Able to Make Medical Decisions for Me?
In addition, some Orange County residents believe they do not need any estate planning to deal with unanticipated medical emergencies because they are married or have adult children. They assume if they were unconscious or incapacitated that their spouse or adult children would automatically be able to make decisions for them.  Unfortunately, this is not true, which makes planning in case of emergencies part of estate planning even more critical. We have seen many families struggle with the aftermath of not having the legal authority to help their spouse or family member and not knowing their wishes.  It is sad to see them incur the burden and cost of pursuing a conservatorship in court when it easily could have been avoided with proper advance planning.
Of course, there's also the possibility of both spouses being killed at one time. In situations like that, there is no surviving spouse to speak up for the children or to have a say in the distribution of assets. Again, the courts will have a much bigger say in the outcome of your estate than you would probably like.
Creating an estate plan that incorporates a trust doesn't have to be an overly complicated activity, although it makes sense to consult with an Irvine estate planning lawyer to ensure you are covering the basics and fulfilling any legal requirements applicable to Orange County residents. While it's certainly not ideal to spend time imagining what would happen to your children after your death, doing so now can make an incredible difference later.
Do You Have Any Questions?
Schedule a Phone Call for Later
Subscribe to Our Newsletter for More Tips
---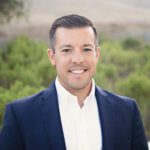 Kevin Snyder is a husband, father, and an Orange County estate planning attorney and elder law attorney at Snyder Law, PC in Irvine, California. He's all about family and passionate about estate planning, elder law, veterans and teaching others how to protect what matters most: family, dignity, and legacy. Snyder Law helps parents from Orange County, Los Angeles County, and the greater surrounding Southern California area.