Along with warmer weather and lazy days spent at a pool, summertime also often includes a family gathering. Some of these gatherings could include a Fourth of July barbecue, a vacation, a reunion, or time spent together at a cabin or lake house. Whatever the form, in our always-on-the-go society, getting the whole family together is a rare occurrence. Consider taking advantage of this time together to discuss your estate and financial wishes. This is easy to do by including a family meeting in your gathering.
What Should You Talk About in a Family Meeting?
Although there is no right or wrong answer to this question, the meeting could cover the following topics:
Who you have appointed as your trusted decision makers
What your end-of-life wishes are
What specific tangible personal property family members want
Who will receive certain tangible personal property and why
Use the Family Meeting to Create a Family History
The topics discussed in a family meeting do not have to be limited to issues related to your estate and financial plans. A family meeting is also a great time to reminisce about favorite memories. Hearing loved ones share their favorite memories and seeing the sparks of recollection in others is a lot of fun and can be the best part of this gathering.
Because legacy is about more than just money and property, we recommend video recording or having someone take notes about the memories shared. This information can be kept for future reference for all family members. A family history like this is often the most cherished possession.
Invite Your Trusted Advisor to Conduct the Meeting
It's normal to feel hesitant about having a family meeting. Some people feel that they don't have the skill set or an adequate level of knowledge to explain the sometimes complicated legal or financial concepts. If that is the case for you, consider asking your trusted advisor to conduct the meeting. After all, it is one thing to understand a concept when it is explained to you and quite another to try and explain the concept to someone else.
You may also feel uncertain about how your loved ones will react to the estate and financial plans you have made. Having your advisor there can remove some of the emotional upset and criticism. It could be helpful to have them explain your plans and answer any questions or concerns from family members.
Take Action Now!
Summertime is a common time for families to get together. Take advantage of this time to discuss your estate and financial wishes. Communicate your plans now, while you are alive and able to answer any questions or concerns. This will greatly increases the likelihood of your plan working as it was designed. We would be happy to help you organize a family meeting or even conduct it for you.
Please give us a call at (949) 333-3702 or click the button below if you would like to include a family meeting as part of your summer gathering.
If you Need Help, It Would Be Our Pleasure...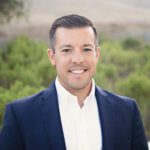 Kevin Snyder is a husband, father, and an Orange County estate planning attorney and elder law attorney at Snyder Law, PC in Irvine, California. He's all about family and passionate about estate planning, elder law, and veterans. He founded Snyder Law to help people be prepared and have the peace of mind they are protecting their families and aging parents for when life happens.