Getting a traffic ticket is never fun, but usually the irritation of it is relatively short-lived if it is taken care of promptly. If you have recently received a ticket, you may have the following questions about it.
What does it mean?
When you receive and sign a traffic ticket, you are agreeing to either pay the ticket or appear in court. In most cases, you will simply pay the ticket and, if available, attend traffic school to remove any points on your driving record. The traffic ticket may also raise your automobile insurance rates.
A traffic ticket can be expensive, but it is important to understand that ignoring a traffic ticket does not make it go away. If unattended it could actually result in additional fines, suspension of your license, or even a warrant for your arrest. In addition, the ticket may be sent to collections and placed on your credit report.
You may be able to pay the ticket fine over several months. Most courts offer monthly payment agreements that allow the fine to be paid in installments.
Do I have to go to court?
If you received a ticket for a violation such as speeding or running a stop sign, it is usually not necessary to appear in court unless you plan on disputing the ticket. If the ticket was for a more serious violation such as reckless driving, or if it involved a traffic accident, then you may need to appear in court. In this case you should consider retaining an attorney to represent you.
What if I die before I pay the ticket?
Your estate is probably responsible for paying the outstanding ticket if you pass away prior to paying a traffic ticket. This is because typically your estate is responsible for all other debts left by you at the time of your death. One exception may be if you passed away prior to your appointed court date. In that case, because you were not given due process, it is possible, depending on the state, that the ticket will be discharged.[1]
If you have recently received a traffic ticket, the best course of action is to take care of it promptly, whether by paying the fine or appearing in court. Resolving the ticket quickly will ensure that it does not lead to additional aggravation, financial or otherwise.
[1] Death and Traffic Tickets, FindLaw (Mar. 31, 2020), https://www.findlaw.com/traffic/traffic-tickets/death-and-traffic-tickets.html#:~:text=Generally%2C%20when%20a%20traffic%20ticket,due%20process%20cannot%20take%20place.
If you Need Help, It Would Be Our Pleasure...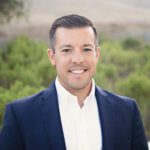 Kevin Snyder is a husband, father, and an Orange County estate planning attorney and elder law attorney at Snyder Law, PC in Irvine, California. He's all about family and passionate about estate planning, elder law, and veterans. He founded Snyder Law to help people be prepared and have the peace of mind they are protecting their families and aging parents for when life happens.