Estate planning covers more than death and taxes; for many people, it's about maintaining their "voice" and clearly outlining their wishes in the event of incapacity or disability in Orange County. Far too many people assume that their loved ones know their wishes and are prepared to honor them if a medical crisis strikes. Unfortunately, tragic accidents or other life-altering events can change things. So can the input and influence from other family members. In order for your wishes to be preserved, the best thing to do is to put them in writing. This is where estate planning is a vital tool in maintaining your voice and carrying out your wishes.
There are many tough questions that need to be answered when planning for the worst. But as hard as it is to imagine a tragedy happening that would leave you unable to care for yourself, it would be even harder on your spouse or other family members if they had to face the difficult task of guessing what your wishes are.
So, take a deep breath and ask yourself, "What if something terrible happened to me?"
Then answer the following questions:
Who would I want to make medical decisions on my behalf?
If I were not improving, would I want to be taken off of life support, or how long would I want to stay on life support?
If medical procedures were available to save my life but would leave me unable to communicate or care for myself, would I want those procedures?
Who will take care of my home and my other assets?
Will I need a conservator or legal guardian? What does this responsibility entail?
Will my significant other or my parents be able to take care of me?
What kind of resources do I have to help with my care (i.e., good health insurance, long-term care insurance, etc.)
After you compile the answers to these questions, you must figure out a plan of attack. While the likelihood that you will endure a tragic accident or illness may seem slim to you, it is still important to have a plan in place for possible disability in Orange County. Let an experienced estate planning lawyer help you. Here at Snyder Law, we deal with these issues on a daily basis, and we are dedicated to helping families plan for the worst so that they can focus on the best. Contact us today at (949) 333-3702 to schedule a free consultation with the mention of this article.
You May Also Like
If you Need Help, It Would Be Our Pleasure…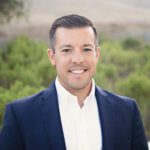 Kevin Snyder is a husband, father, and an Orange County estate planning attorney and elder law attorney at Snyder Law, PC in Irvine, California. He's all about family and passionate about estate planning, elder law, and veterans. He founded Snyder Law to help families from Orange County, Los Angeles County, and Southern California plan to protect what matters most: their loved ones, their dignity, and their legacy.