How to Protect Your Child After They Turn 18
August 20, 2020 @ 7:00 pm

-

8:00 pm

Free
Now that your child is 18, they are now adults and you as a parent no longer have the same legal rights and abilities to protect them in case of an emergency.
Whether your young adult children are distance learning this fall semester or returning to college, it is a good time to get informed about what you need to do to be able to keep protecting them.
As parents we understand how important it is to always be there for your children, which is why we've been able to help so many parents over the years legally continue to be the same protective and caring parents they've always been and always want to be for their high school and college aged children.
We put this LIVE webinar together to share with you the tools we've shared with them. That way you can have the same confidence you will be able to legally help your child in an emergency and not be on the sidelines.
In this webinar you will learn about:
✅ What parents need to know about the law
✅ Common mistakes and assumptions other parents have made after their child turned 18
✅ What stressful problems you can face if a child has an emergency
✅ How to get an easy and accessible solution to avoid these problems and bring you peace of mind
*Note: All registrants will receive a recording, so sign-up even if you cannot attend live
About the Presenter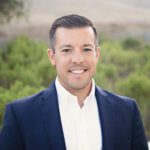 Kevin Snyder is a husband, father, and an Orange County estate planning attorney and elder law attorney at Snyder Law, PC in Irvine, California. He's all about family and passionate about estate planning, elder law, and veterans. He founded Snyder Law to help families from Orange County, Los Angeles County, and Southern California plan to protect what matters most: their loved ones, their dignity, and their legacy.